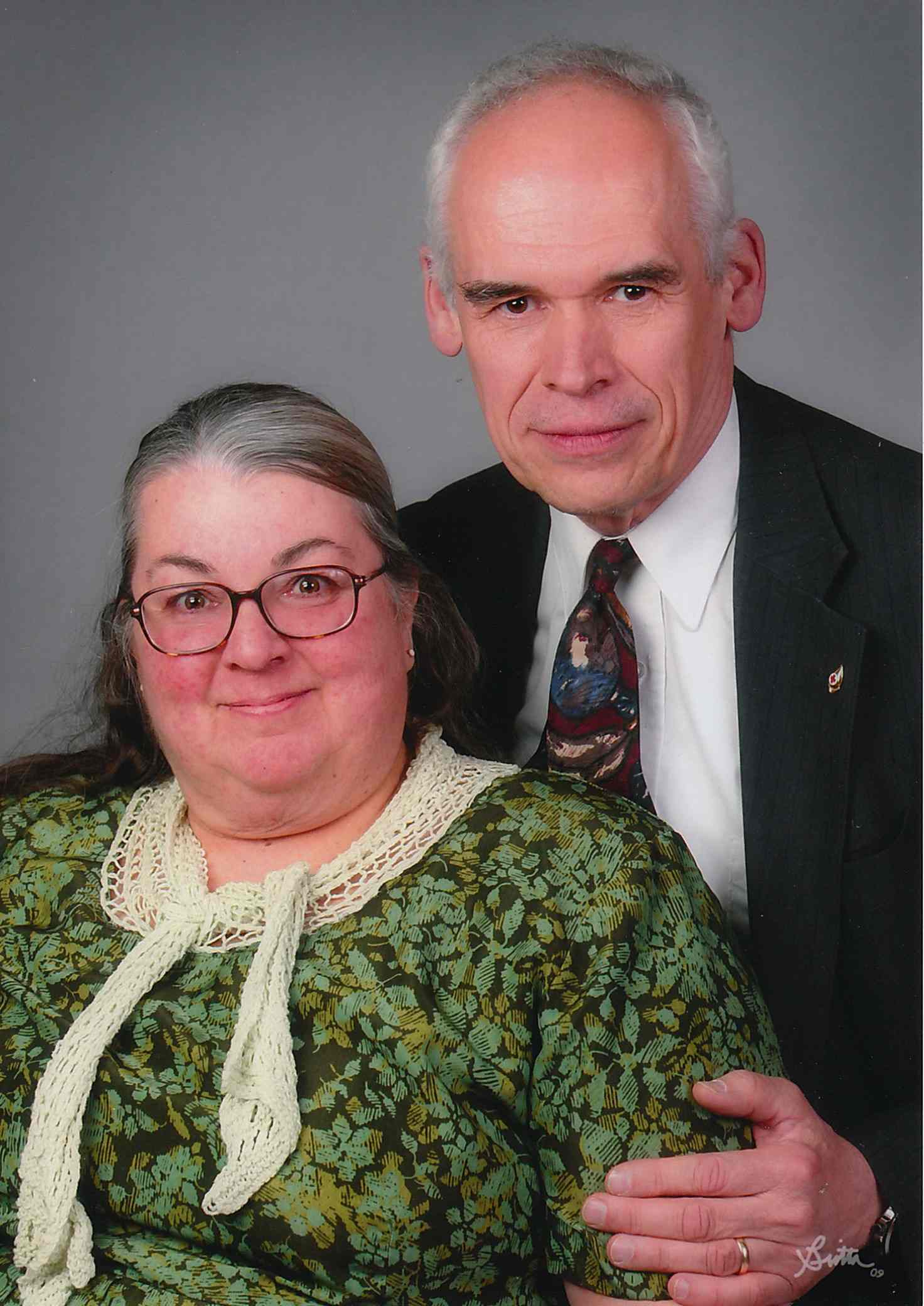 Dear Family and Friends,
What a year it has been, filled with many highs and lows. It has probably been the same for everyone…
Since we are now in the "old" category, age-wise, our memories are not as good and the news of the year starts in April. Perhaps that is more a commentary on the somewhat plodding sort of life we have lived.
In April, Pattie's sister Jessie graduated from the J. Reuben Clark Law School in Provo, Utah and Pattie flew out to spend the week with Jessie and all her boys and their families. Janus, Christopher, and Megan and their families all spent part of that week together at Aunt Jessie's in Springville, Utah where we enjoyed a marvelous 'just like old times' time together. It had been many years since all the cousins were together and everyone loved it. Aunt Jessie and Uncle Johnny treated us all like kings and queens in the gorgeous huge log home Johnny had spent the law school years renovating and completing. They are currently renting it but hope to sell it soon, in case there are any prospective buyers reading this letter!
In May Bob re-retired, this time from the Dartmouth-Hitchcock Medical Center computer Help Desk. The demands of laptop service got to be too much on a daily basis. It is a good thing he retired.
The timing of the retirement was just in time to head out on The Long Trail again, this time with his friend Al Bergeron with whom he has hiked several sections of the Appalachian Trail over the past few years. During the summer the two men would hike for four weeks over the course of May, June, August, and September.
In May another big event happened: Bob was released from the bishopric at Church, freeing him from heavy leadership responsibilities which he has held continuously for the last ten years (stake high council for 5 1/2 years and two bishoprics for 2 1/2 years). A release is often as hard as a call but this one was well timed. Heavenly Father knows all His children well and knows exactly what we need and when we need it. About a week later he was called to be the Eleven-Year-Old Scout leader. He enjoys working with the boys, and the other Scout leaders. Recently they have been learning about poisonous plants in Vermont and New Hampshire.
After the first week of hiking The Long Trail in May, Bob came home to help a builder friend put an addition on our log cabin. Gary said the job could be done in a week with the two of them and Gary's helper. It turned out to be a cold and rainy time and actually took 18 days of work before the exterior job was done, though it was into July by that time. We learned a lot as the excavating, foundation work, framing, and roofing were done. Bob helped with a lot of it as did Jonathan and friends Chase Johnson and Owen Hamilton. By the time the money was spent and we were on the 'take it out of our monthly income' regime, the interior work had been started. As this letter is being penned the ash hardwood floors are nearly complete. Things remaining to be done are the doors to the bathroom, cellar, and log cabin on both levels, and the trim everywhere.
This past week we installed a Rinnai propane heater in the addition to complement the Jotul woodstove in the kitchen and the oil furnace in the cellar which combination, along with the wonderfully insulated addition, should keep us pleasantly warm and comfy all winter. Older bones like to be warm…
In early June Pattie learned that her dear friend, Judy Loftus, who had moved to New Mexico nearly two years before had been told she had about a month left so Pattie and her friend Debbie quickly purchased tickets to go visit her and her husband, Bill. Sadly, she had less than a week so Debbie's husband, Owen, also a dear friend of Bill and Judy's, accompanied us and we spent time with Bill. It was a lovely but poignant time together. It is very hard to lose one's closest friends.
In June Pattie was able to begin realizing a lifetime goal: learning to spin. To give a little foundation, last fall she was in Wing's Market in tiny East Thetford, and a little old lady with a gorgeous pink cabled cardigan who was also shopping there asked if Pattie's sweater, an actual disaster but still loved piece of clothing, was one she had made. When Pattie said yes, Elsie McCarthy commented kindly on the sweater, and recognized the pattern. Pattie explained some of her concerns about the sweater and Elsie, who lives in Lyme, NH, told Pattie that she has a knitting group at her home and gave Pattie her telephone number. Somehow Pattie got it in her mind that it did not start until January and went until Easter…so she did not call Elsie until January or February when Elsie welcomed her with open arms to her home and knitting group. They became instant friends and Elsie has become a fabulously kind mentor and support in Pattie's "fiber life". As many as six people have been there at the knitting group on the Thursdays that Pattie has attended, including one of Bob's former math students at Thetford Academy, and his mom.
Now, back to the spinning: Elsie started Pattie out by giving her lessons on a drop spindle, which Elsie had made. Elsie gave Pattie a bag of fiber and Pattie ordered some merino fiber and a top-whorl drop spindle from HelloYarn.com but did not become a fabulous success with the drop spindle, though she did learn some things about fiber. In August Elsie loaned her an Ashford Traveler spinning wheel and Pattie started trying to spin. So far her efforts have not produced lovely yarn, but she is learning. In October Elsie transferred ownership of the wheel to Pattie. Spinning a few minutes every day is the goal, which should enable Pattie to actually produce some yarn worth using for knitted projects, but so far those projects are small things like the cuffs of some "bug" mittens she made for Eldon and Caleb.
Also in October another dream came true for Pattie: she acquired a beautiful Harrisville Designs floor loom. Aunt Freda had used it for years and one day moved it out of her house into our house. Due to the crunch of activities, it will not be until way after the new year before Pattie can sit down and begin learning to weave, but she looks forward to that with great happy anticipation.
In July Christopher and Shellie invited Pattie to come spend a month after their new little daughter, Addison, was born on the 2nd . Such a little doll. Bob and Pattie flew out the weekend after Addi was born to be there when she was blessed. Janus and family and Megan and JB were there, too, for the blessing and for a lovely barbecue with all Shellie's family. It was a great event, culminating with Bob returning home on the Sunday night airplane…which was scheduled when he was still working and thought he needed to rush back to work. Pattie stayed on and spent a wonderful month getting to know Shellie, Taylor, and Addison, and knitting knitting knitting for Taylor and Addi. So much fun.
In August Jonathan and Alissa blessed the family with a second grandbaby this year: Leah Marie, who weighed in at eleven pounds one ounce at birth! Yes, really! She is as cute as Addison and such a delight. Eldon and Caleb really adore their little sister and treat her very well. It is so sweet to see how Leah responds when Eldon lies down beside her and talks to her. Leah "talks" back in such a delightful way.
With hiking weeks interspersed during the construction work during August and September, Bob continued on with the interior work of the house. Jon continued to come as often as possible to lend a hand and finally by November Bob stopped mudding and sanding, mudding and sanding the sheetrock and began the painting work. The job seems to go on forever with Bob working 10-12 hours a day with occasional stops to sit at his computer and recuperate a bit.
In September Pattie went on a "knitting cruise" (not at all what she had imagined, but really nice, nevertheless) in a Maine coasting schooner which had been built in 1886 and captained by the only woman captain to come up through the fleet command. Her friends Kim Mender, Rachelle Ostler, and Laura Ostler Lindsay made up a part of the 16 knitters on board. Much knitting was completed on the cruise and friendships deepened. The cruise went out though the Penobscot Bay islands for 27 miles. We had a great wind out the first day and then circled around through the islands the rest of the week, stopping at an uninhabited island for a lobster bake where Pattie had her first opportunity to eat lobster from the shell (won't need to do that again) then moving on to a protected harbor to avoid brutal windstorm the next day. Even in that harbor the wind was so strong and the boat so active that meals had to be served in the galley in shifts. Pattie learned that she really is claustrophobic, so if she ever indicates she is uncomfortable in a particular place or situation, believe it.
In October Bob and Pattie returned to Playa del Carmen, Mexico, about an hour south of Cancun on the Mayan Riviera where they spent two weeks in their timeshare. Bob attended daily yoga, Spanish, and water aerobics classes and did a lot of reading on the beach. Pattie developed the flu after three days and spent the first week in the bedroom coughing, sleeping, reading. She read six novels while there and knitted two pairs of bug mittens and several other small projects. The large afghan project for grandbaby number three was finally abandoned as a bad idea and hopes of finding a more doable pattern.
In November there was a sale at the place we had scoped out for purchasing the red oak hardwood flooring we wanted. The ash flooring was hundreds of dollars less than the oak and ever so beautiful so we shifted out time frame and our wood, and as this letter is being written, nearly the whole floor is in. So incredibly beautiful. Makes a great place for those who like to slide on slippery smooth floors!
Thanksgiving was a festive day which was shared with Robbie, and Jonathan and Alissa and children. Later in the Day Pattie's brother Bill came with his friend Roxanne and her daughters Amber and Erica. Even later Chase and Linda Johnson came by so Linda could see the addition for the first time. They also brought some superior high-octane chocolate pudding and whipped cream. It is so delicious and can only be eaten by the spoonful rather than the bowlful, it is that rich. Imagine your friends being moderate…!
The week after Thanksgiving Pattie is going to Utah to spend time with all the children, but specifically to help Megan when she delivers her first child sometime early to mid-December. Pattie hopes the baby will cooperate and show up so she can help. If not, she will just have to go back again, of course. Bob and Pattie will go back for the blessing anyway after Christmas sometime.
Speaking of Christmas, Janus, Laura, Grace, Anne, and Lauren are planning to trek across country for Christmas. We are all souped up for that and have purchased a rich chocolate brown sleeper sofa for the addition upstairs for Janus and Laura to use. We needed one and used this excuse, plus a big sale and agreeable terms at Brown's Furniture to make the purchase.
In late September Bob and Pattie were called on another In-District Temple Mission and began their service the third week in November. They will serve as ordinance workers in the Boston Temple one week a month until released sometime in the distant future. It was lovely to be there again, and together.
So, this ends the long version of our year. We hope you and yours are all happy, safe, and comfortable and that you will recognize and enjoy the many blessings our Father in Heaven has for each of us in the new year.